Medina EC offers free, fun and educational presentations for all ages and occasions to meet your needs. If you want us to visit your school or event, just email MyCoop@MedinaEC.org or fill out this request form at least one month in advance, to be considered.
ENERGY EFFICIENCY
We can customize an energy efficiency presentation for any age kindergarten to adults. We will make sure the program we develop for you meets your organizations requests and needs.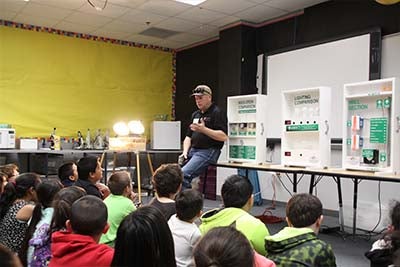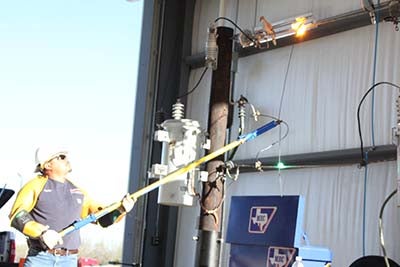 SAFETY PROGRAMS
We have a number of safety programs for all ages. These programs are great for schools, first responders, and community events.
Hi-Tech Safety Demonstration
Age Recommendation: Under 12 years old
This table-top display uses a 3-D model to show how to use electricity safely. It gives examples of real-life scenarios including vehicle accidents with power lines, ladders coming into contact with power lines, dangers of playing near substations, and so much more.
 
Live Line High Voltage Demonstration
Age Recommendation: 4th grade - Adults
This trailer system demonstrates the power of an electric arc with real equipment. A hot dog is used to show the powerful arc that occurs when items come in contact with electric lines and the dangers that can occur.
CAREER DAYS
Although we have many career paths at Medina EC, all our employees possess the same desire to exceed member expectations. We attend career days to teach about different job opportunities you can find at Medina EC. From linemen, to member services, accounting, engineering, marketing, mapping, IT and more!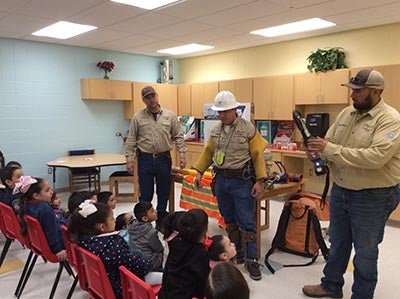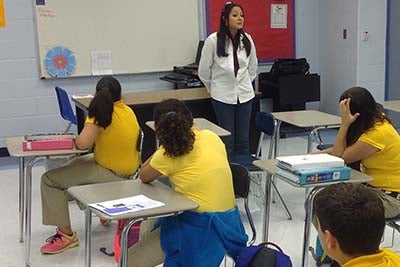 CLASSROOM MATERIALS
In addition to our presentations, which can be scheduled for schools and classrooms, teachers can take advantage of a free year's subscription to Texas Co-op Power magazine for their classroom. Contact us to receive 25 copies of the magazine mailed to you each month.
CUSTOM PROGRAM
Don't see anything that works for your event here? From story time, to career days, to equipment show-and-tell, we can create a customized presentation to fit your needs. We can also attend your local chamber, civic organization, school or scouting group to share more information on Medina EC.