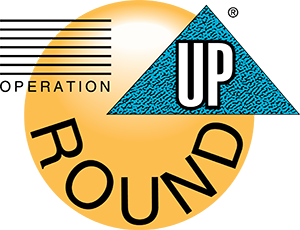 Operation Round Up (ORU) is a program that gives back to members and organizations in need through the support of Medina EC members, employees and donors. Since inception in 2006, ORU has awarded more than $149,000.
Apply for ORU Funds
Individuals and families can apply to receive ORU funds by submitting a complete application.
2020 Application Deadlines: February 7, May 1, August 7, November 6
Applications can be submitted at any time and emergency requests can be reviewed prior to application deadlines.
PDF Applications:
ORU Holiday Grocery Give
The Operation Round Up committee will award 20 $150 H-E-B Gift Cards. These gift cards are to help families in Medina Electric Cooperative's service area purchase meals for the holidays. 
Grocery Give Applications: Deadline November 6
Who's Been Helped
September 2020
Paula and Simon Davila - $150
June 2020
Noe and Elmira Diaz - $500
Greg and Griselda Guerra - $500
Elroy and Lorena Canales - $500
Medina County Food Pantry - $500
Devine Food Pantry - $500
March 2020
Erin & Blake Robin - $1,000
Grocery Give Recipients - $150 HEB Gift Cards
Abigail Garibay, Joanna Soliz, Stephanie Tolentino, Homero and Magdelena Sanchez, Gloria Guerra, Mandy Ramirez, Mary and Jacob Gomez, Modesto Morales, Nathan and Sharon Girssom, Paul Corona, Rebecca Heyen, Rose and Jose Chavez, Wendy Jones, Ramon Valles, Terry and Antonii Saldana,
November 2019
Luna and Lorenzo Rosana - $500
Steve and Victoria Muennink - $3,000
Richard Bollman - $1,000
Eva and Jason Smith - $500
Logan Elizondo - 2,000
September 2019
Nathan and Sharon Grissom - $1,000
Joseph Carroll - $1,500
June 2019
Frank Hooker - $2,500
Jesus Ibarra - $500
March 2019
Clifford & Joann Baumann - $1,500
Erwin Hunter - $2,000