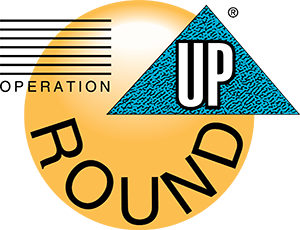 Operation Round Up (ORU) is a program that gives back to members and organizations in need through the support of Medina EC members, employees and donors. Since inception in 2006, ORU has awarded more than $157,000.
Apply for ORU Funds
Individuals and families can apply to receive ORU funds by submitting a complete application.
Holiday Grocery Give Application Due November 5
The Operation Round Up committee had voted to give 20 $150 H-E-B gift cards for holiday meals in November.
Apply Online
Grocery Give English PDF
Grocery Give Spanish PDF
Applicants can apply for both the Grocery Give and the regular ORU application in November.
2021 Application Deadlines: February 5, May 7, August 6, November 5
Applications can be submitted at any time and emergency requests can be reviewed prior to application deadlines.
PDF Applications:
Who's Been Helped
June 2021
Jose and Denise Musquez - $1,000
Rose and Jose Chavez - $500
Alexander and Luisa Rivera - $900
Beatriz Garcia - $900
Cecily Guerra - $900
Darlene and Kyle Freehauf - $900
Elizabeth Campos - $900
Erlinda Robles - $900
Estella Mejia - $900
Mary Olstad - $900
Melisa Sepulveda - $900
Yolanda and Baldemar Rivera - $900
March 2021
Maggie and Jason Alvarez - $1,000
Cindy Balderrama - $1,500
Sharon and Nathan Grissom - $1,000
December 2020 / January 2021 - Emergency Recipients
Robyn and Jeffery Pope - $1,000
Amanda Hammett - $1,000
Grocery Give Recipients - $150 HEB Gift Cards
Ann Marie and Oscar Torres, Capri Hinojosa and Brandon Oliphant, Carla Brown, Carlos and Yolanda Herrera, Cindy Balderrama, Deidra and Jeremy Dawley, Eleanor Yanez, Elizabeth Castro and Anthony Rodriguez, Erika and Benny Cisneros, Felix and Martha Hernandez, Heather and Eric Gilliland, Irma and Silberio Casas, Jose and Mary Ann Rodriguez, Jose and Michelle Gomez, Linda Searson, Mary E. Villar, Michelle Rodriguez, Miranda Benetti, Paula and Simon Davila, Rafaela Cantu, Ramon Valles, Ruth and Emmanuel Lozano, Shawna and Joseph Mason, and Stacy Urrutia.
November 2020
Capri Hinojosa and Brandon Oliphant - $620
Priscilla Mejia and Adrian Rosas - $2,500
Jo Francis and Bailey Massey - $750
September 2020
Paula and Simon Davila - $150
June 2020
Noe and Elmira Diaz - $500
Greg and Griselda Guerra - $500
Elroy and Lorena Canales - $500
Medina County Food Pantry - $500
Devine Food Pantry - $500
March 2020
Erin & Blake Robin - $1,000